Solar sites, oftentimes covering many acres, are made up of interconnected solar panels that work together to capture sunlight and turn it into large amounts of electricity. The power generated is distributed by your local EMC through the power grid, along with other energy sources. 
Georgia's EMCs lead the nation among electric cooperatives for solar energy, with nearly 1,400 megawatts online today and another 705 megawatts under construction. 
Click the flip cards below to learn about our member EMCs' online and under-construction solar sites.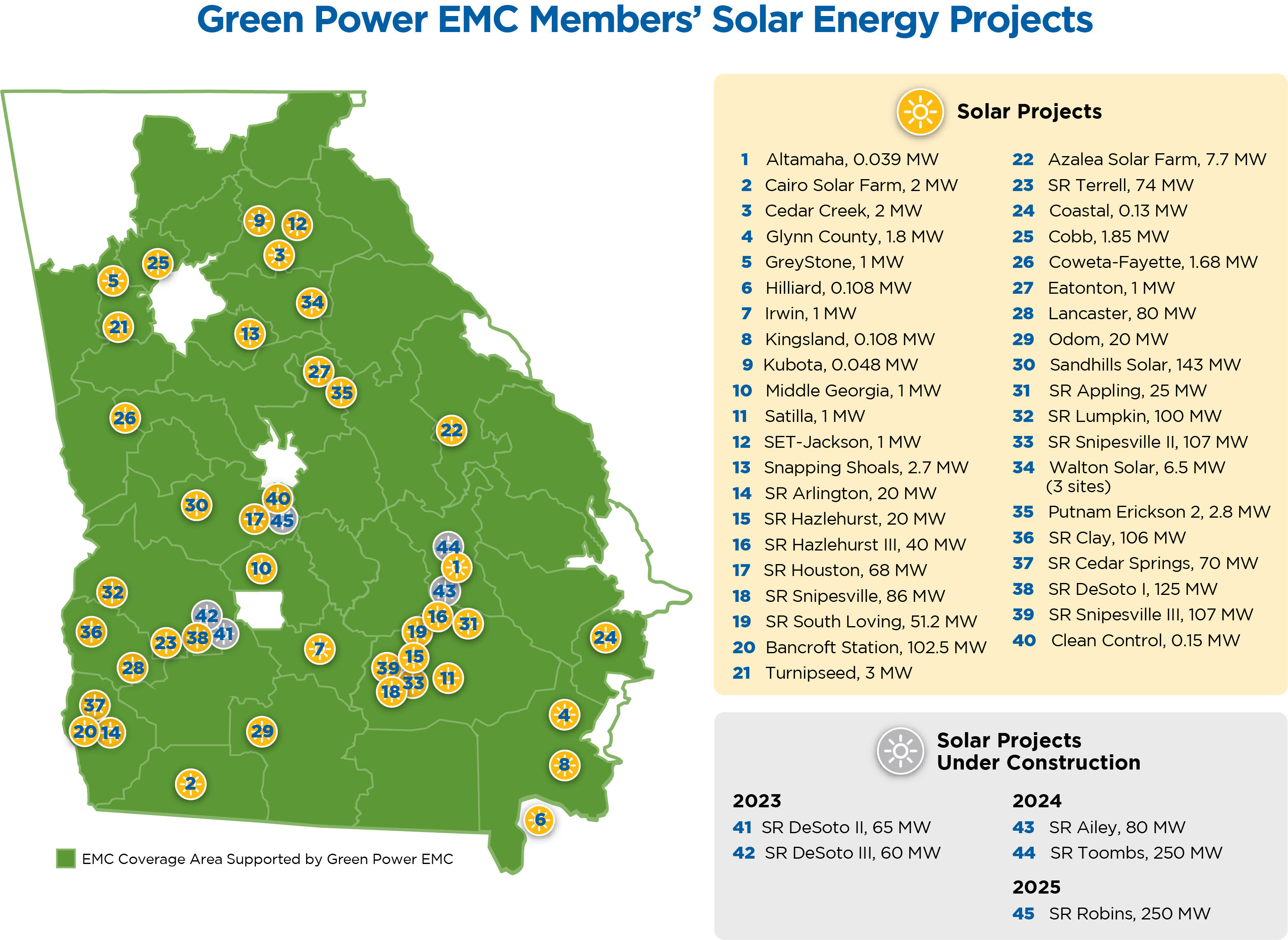 Online EMC Solar Sites
Altamaha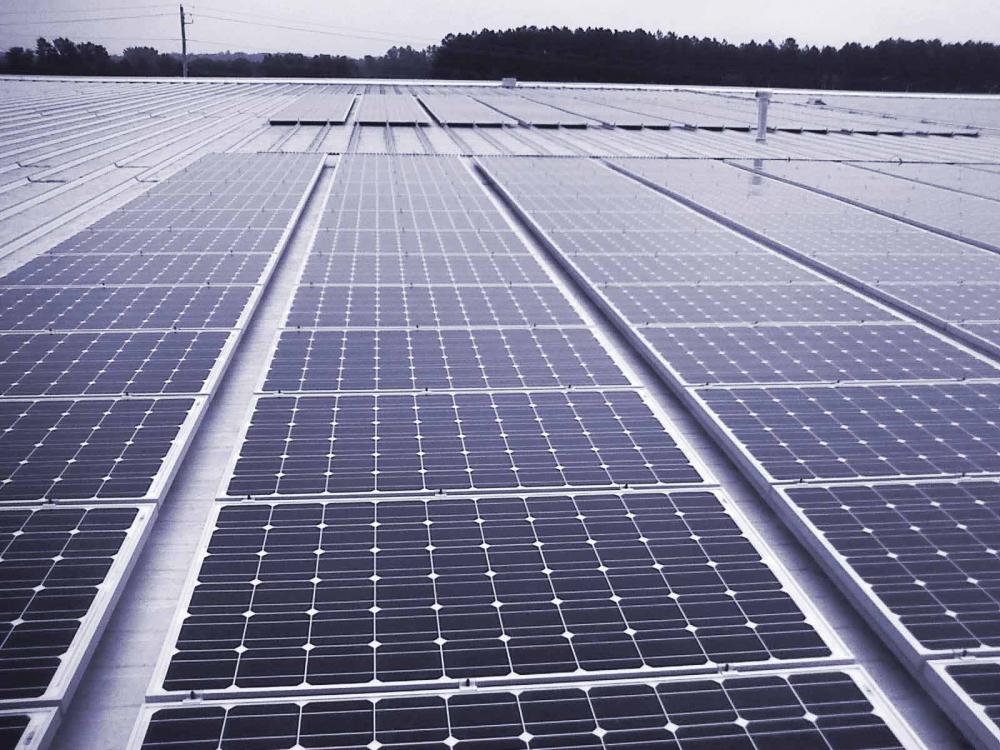 Altamaha
*Photo is of other Green Power EMC Solar Facility
Project Overview:
Located in Toombs County, Ga.

Expected to generate 40 megawatt hours of electricity annually

Offset is equivalent to 30 metric tons of greenhouse gas emissions

Will produce enough electricity to serve about three EMC households
Technical Details:
Generation Capacity: 0.039 megawatts

Nominal Capacity Factor: 11%

Owner/Operator: Green Power Solar / Altamaha EMC
Number of Participating Electric Membership Corporations:
Azalea Solar Farm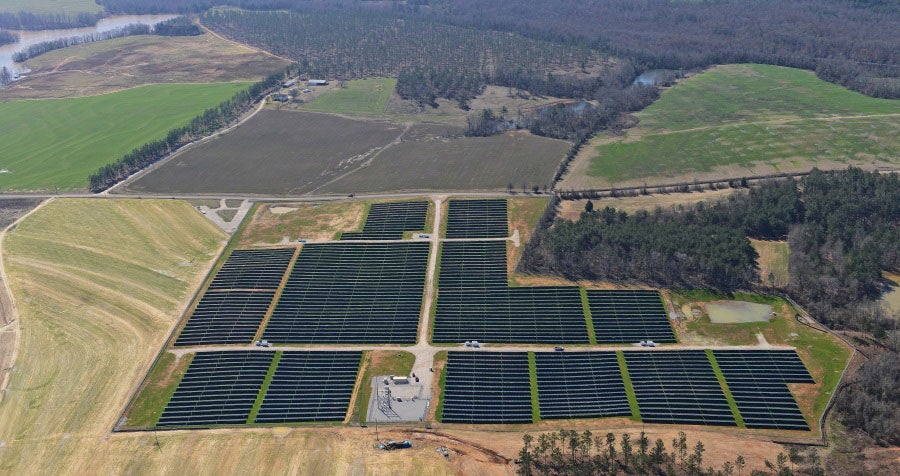 Azalea Solar Farm
CRS-listed facility
Project Overview:
Located in Washington County, Ga.
Expected to generate 14,000 megawatt hours of electricity annually
Offset is equivalent to 11,000 metric tons of greenhouse gas emissions
Will produce enough electricity to serve about 900 EMC households
Technical Details:
Generation Capacity: 7.7 megawatts
Nominal Capacity Factor: 21%
Owner/Operator: Dominion Energy
Number of Participating Electric Membership Corporations:
Bancroft Station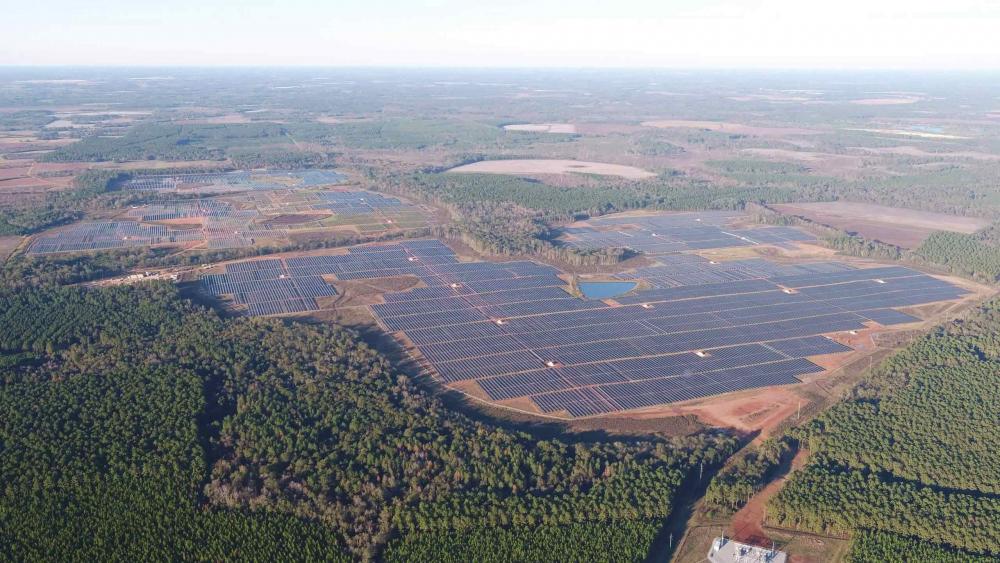 Bancroft Station
Project Overview:
Located in Early County, Ga.
Expected to generate 251,400 megawatt hours of electricity annually
Offset is equivalent to 187,000 metric tons of greenhouse gas emissions
Technical Details:
Generation Capacity: 102.5 megawatts
Nominal Capacity Factor: 28%
Owner/Operator: Silicon Ranch Corporation
Number of Participating Electric Membership Corporations:
Cairo Solar Farm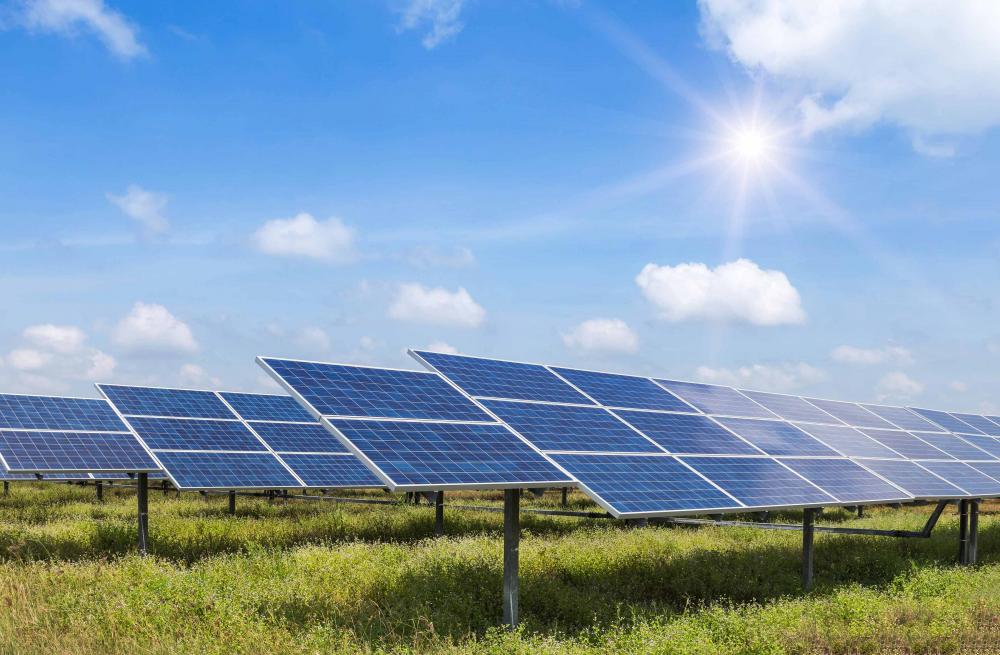 Cairo Solar Farm
*Photo is of generic solar farm
CRS-listed facility
Project Overview:
Located in Grady County, Ga.
Expected to generate 4,000 megawatt hours of electricity annually
Offset is equivalent to 2,700 metric tons of greenhouse gas emissions
Will produce enough electricity to serve about 250 EMC households
Technical Details:
Generation Capacity: 2 megawatts
Nominal Capacity Factor: 21%
Owner/Operator: Velo Solar
Number of Participating Electric Membership Corporations:
Cedar Creek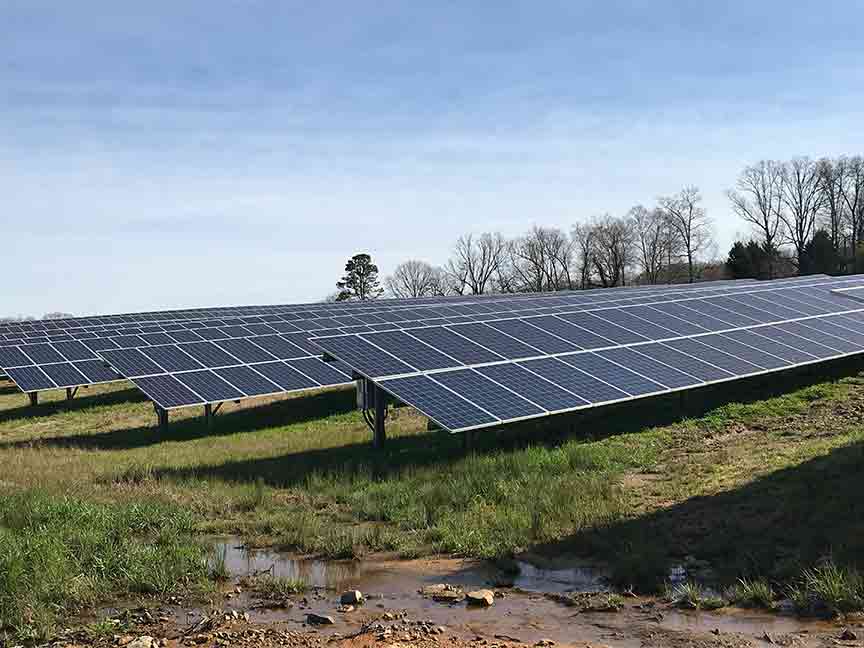 Cedar Creek
CRS-listed facility
Project Overview:
Located in Barrow County, Ga.
Expected to generate 4,000 megawatt hours of electricity annually
Offset is equivalent to 2,700 metric tons of greenhouse gas emissions
Will produce enough electricity to serve about 250 EMC households
Technical Details:
Generation Capacity: 2 megawatts
Nominal Capacity Factor: 21%
Owner/Operator: Velo Solar
Number of Participating Electric Membership Corporations:
Clean Control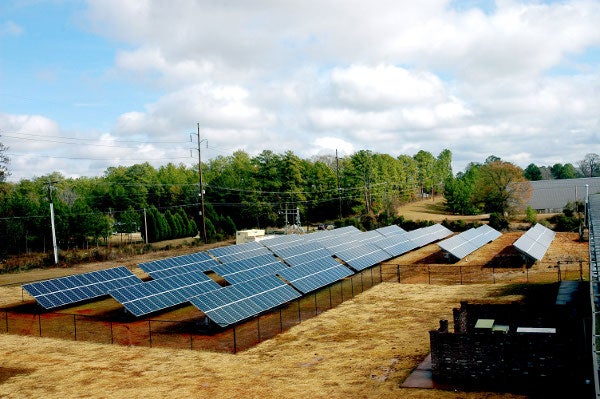 Clean Control
Project Overview:
Located in Houston County, Ga.
Expected to generate 200 megawatt hours of electricity annually
Offset is equivalent to 200 metric tons of greenhouse gas emissions
Will produce enough electricity to serve about 14 EMC households
Technical Details:
Generation Capacity: 0.15 megawatts
Nominal Capacity Factor: 16%
Owner/Operator: Clean Control Corporation
Number of Participating Electric Membership Corporations:
Coastal - Bryan County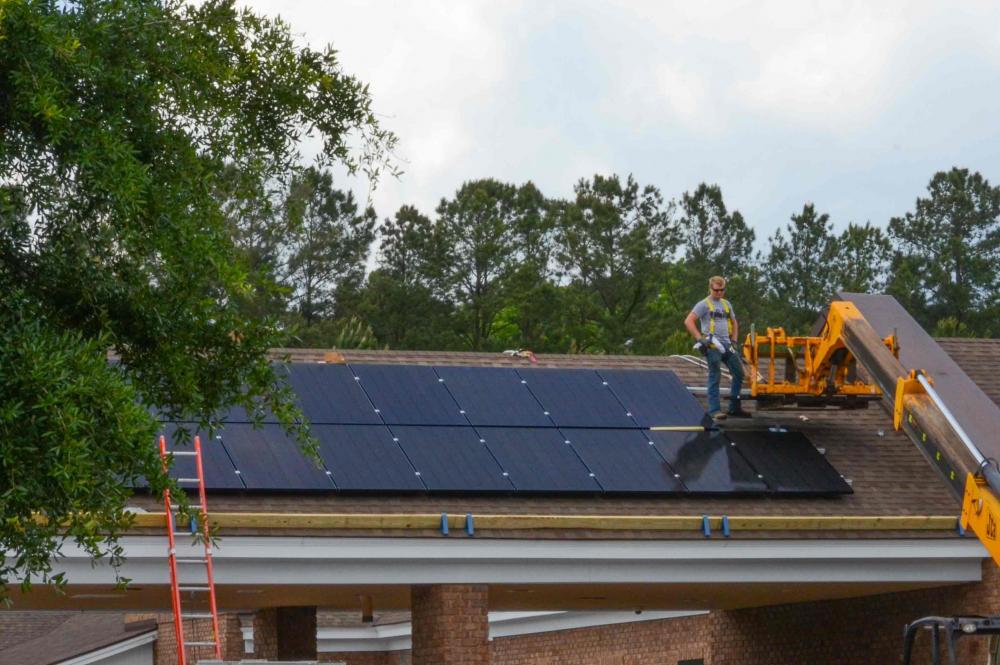 Coastal - Bryan County
Project Overview:
Located in Bryan County, Ga.
Expected to generate 10 megawatt hours of electricity annually
Offset is equivalent to 8 metric tons of greenhouse gas emissions
Will produce enough electricity to serve about one EMC household
Technical Details:
Generation Capacity: 0.006 megawatts
Nominal Capacity Factor: 21%
Owner/Operator: Coastal EMC
Number of Participating Electric Membership Corporations:
Coastal - Liberty County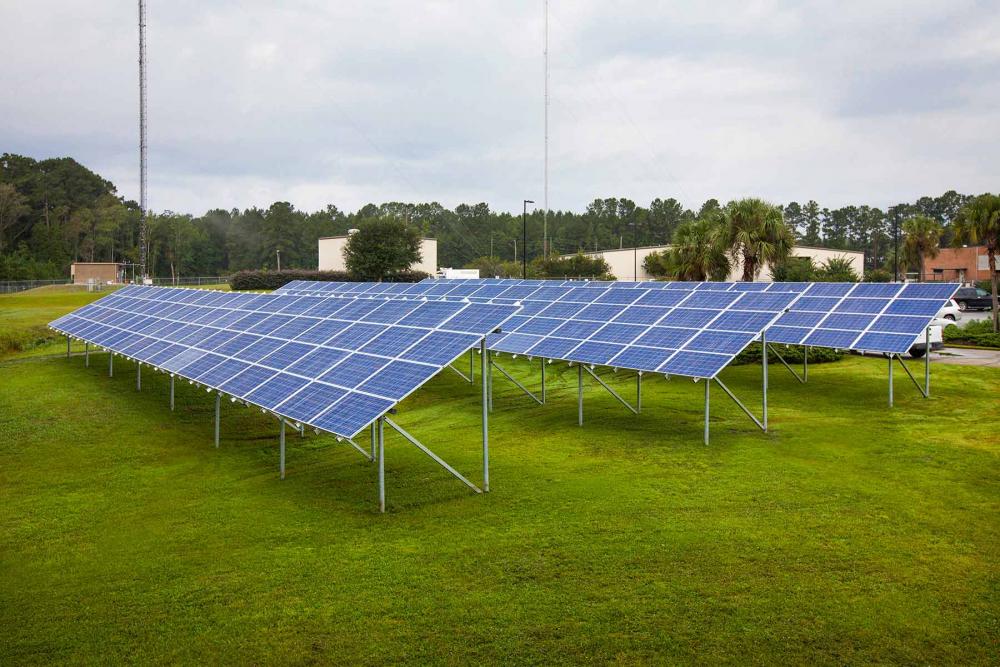 Coastal - Liberty County
Project Overview:
Located in Liberty County, Ga.
Expected to generate 90 megawatt hours of electricity annually
Offset is equivalent to 70 metric tons of greenhouse gas emissions
Will produce enough electricity to serve about six EMC households
Technical Details:
Generation Capacity: 0.05 megawatts
Nominal Capacity Factor: 21%
Owner/Operator: Coastal EMC
Number of Participating Electric Membership Corporations:
Coastal - McIntosh County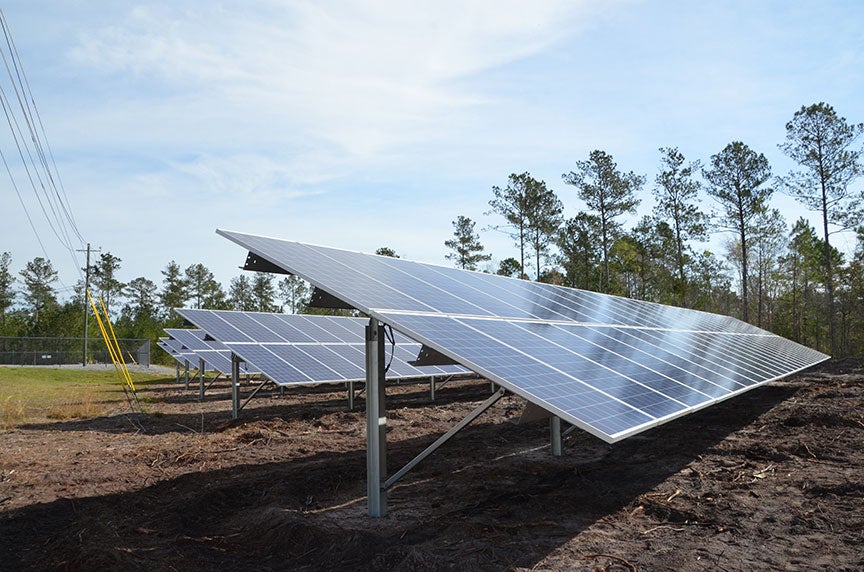 Coastal - McIntosh County
Project Overview:
Located in McIntosh County, Ga.
Expected to generate 130 megawatt hours of electricity annually
Offset is equivalent to 100 metric tons of greenhouse gas emissions
Will produce enough electricity to serve about nine EMC households
Technical Details:
Generation Capacity: 0.072 megawatts
Nominal Capacity Factor: 21%
Owner/Operator: Coastal EMC
Number of Participating Electric Membership Corporations:
Cobb Solar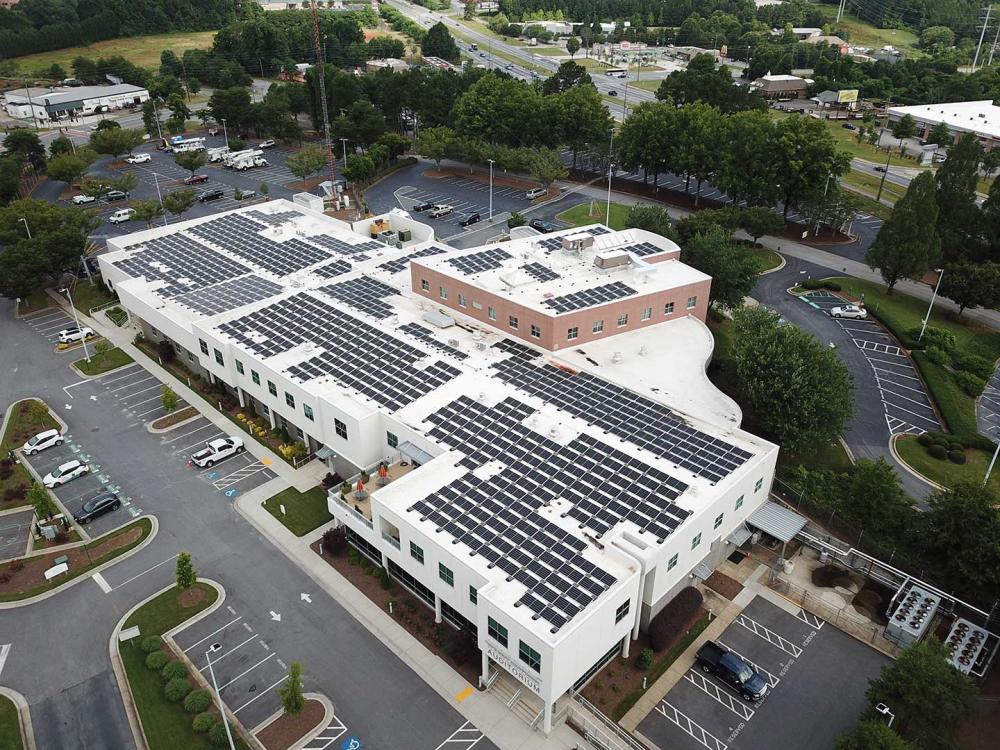 Cobb Solar
Project Overview:
Located in Cobb County, Ga.
Expected to generate 4,052 megawatt hours of electricity annually
Offset is equivalent to 3,015 metric tons of greenhouse gas emissions
Will produce enough electricity to serve nearly 300 EMC households
Solar site also features 1MW/4MWh battery storage
Technical Details:
Generation Capacity: 1.85 megawatts
Nominal Capacity Factor: 25%
Owner/Operator: Cobb EMC
Number of Participating Electric Membership Corporations:
Coweta-Fayette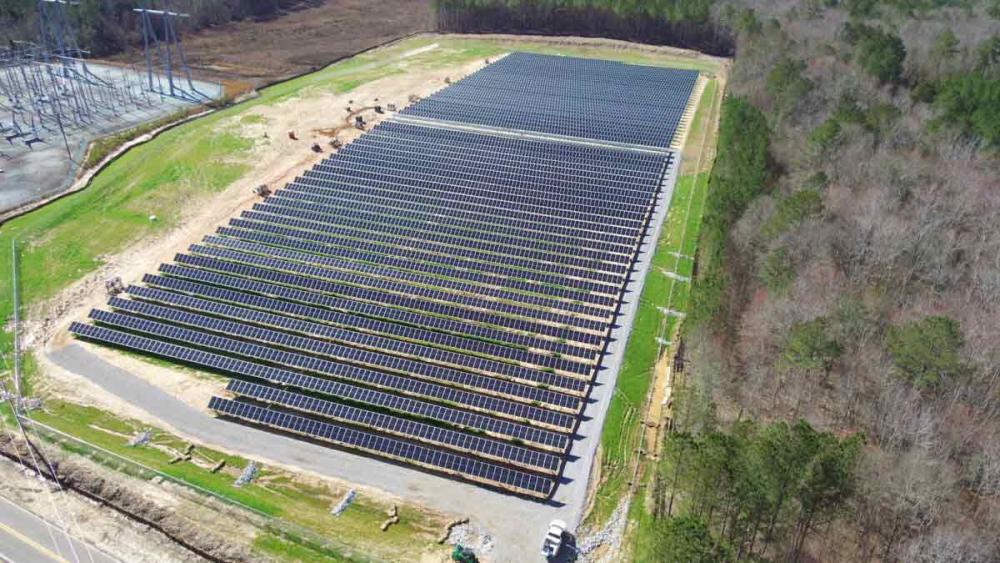 Coweta-Fayette
Project Overview:
Located in Heard County, Ga.
Expected to generate 3,679 megawatt hours of electricity annually
Offset is equivalent to 2,738 metric tons of greenhouse gas emissions
Will produce enough electricity to serve about 250 EMC households
Technical Details:
Generation Capacity: 1.68 megawatts
Nominal Capacity Factor: 25%
Owner/Operator: Coweta-Fayette EMC
Number of Participating Electric Membership Corporations:
Eatonton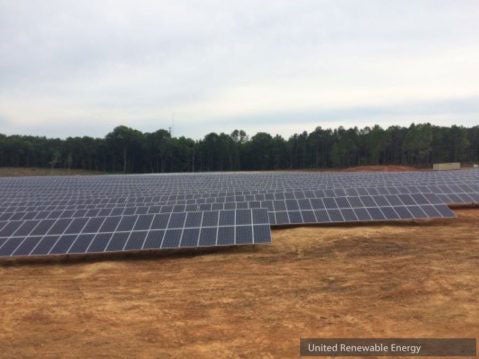 Eatonton
Project Overview:
Located in Putnam County, Ga.
Expected to generate 2,000 megawatt hours of electricity annually
Offset is equivalent to 1,400 metric tons of greenhouse gas emissions
Will produce enough electricity to serve about 120 EMC households
Technical Details:
Generation Capacity: 1 megawatt
Nominal Capacity Factor: 21%
Owner/Operator: Tri-County EMC
Number of Participating Electric Membership Corporations:
Glynn County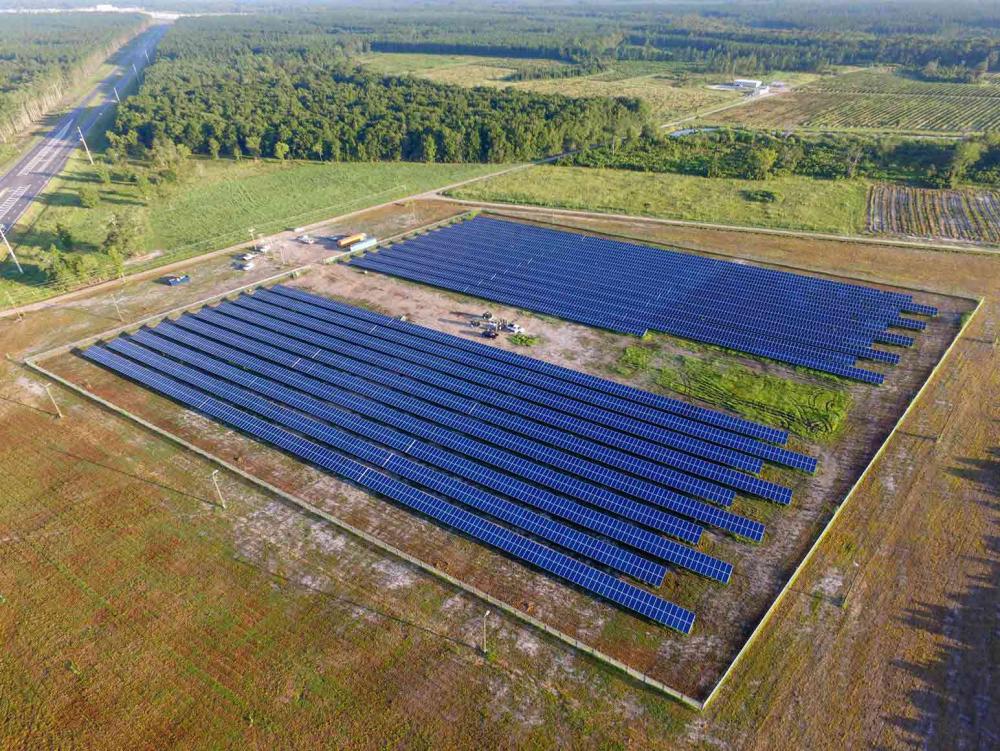 Glynn County
Project Overview:
Located in Glynn County, Ga.
Expected to generate 3,600 megawatt hours of electricity annually
Offset is equivalent to 2,700 metric tons of greenhouse gas emissions
Will produce enough electricity to serve about 240 EMC households
Technical Details:
Generation Capacity: 1.8 megawatts
Nominal Capacity Factor: 23%
Owner/Operator: Green Power Solar / Okefenoke REMC
Number of Participating Electric Membership Corporations:
GreyStone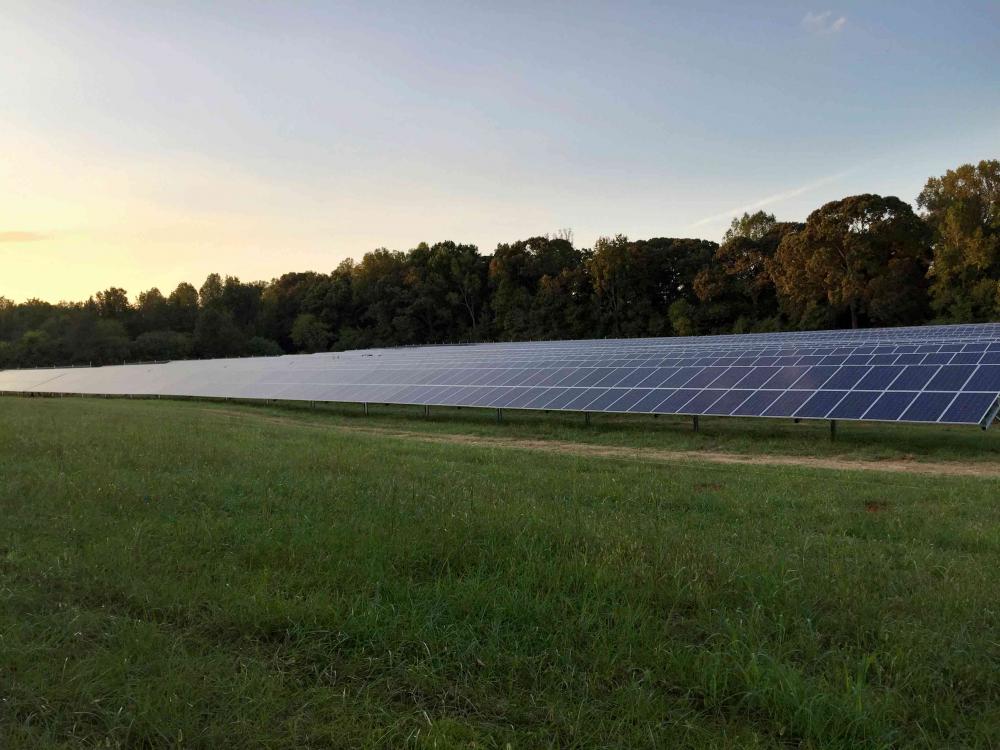 GreyStone
Project Overview:
Located in Paulding County, Ga.
Expected to generate 2,000 megawatt hours of electricity annually
Offset is equivalent to 1,500 metric tons of greenhouse gas emissions
Will produce enough electricity to serve about 140 EMC households
Technical Details:
Generation Capacity: 1 megawatt
Nominal Capacity Factor: 23%
Owner/Operator: Green Power Solar / GreyStone Power Corporation
Number of Participating Electric Membership Corporations:
Hilliard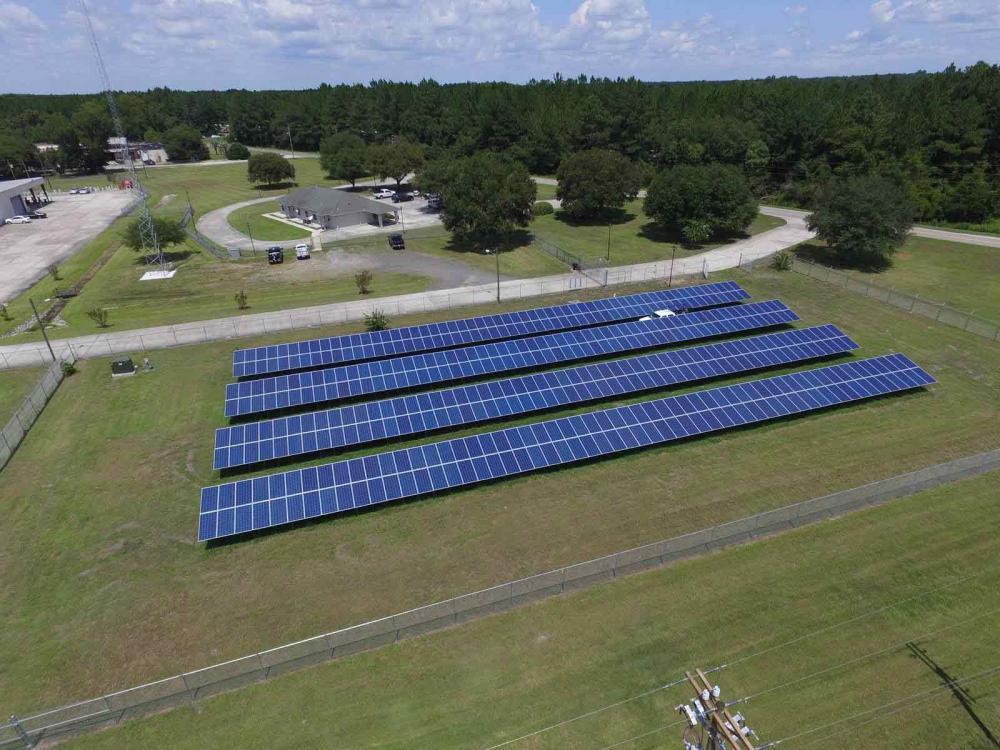 Hilliard
Project Overview:
Located in Nassau County, Fla.
Expected to generate 200 megawatt hours of electricity annually
Offset is equivalent to 200 metric tons of greenhouse gas emissions
Will produce enough electricity to serve about 14 EMC households
Technical Details:
Generation Capacity: 0.108 megawatt
Nominal Capacity Factor: 22%
Owner/Operator: Green Power Solar / Okefenoke REMC
Number of Participating Electric Membership Corporations:
Irwin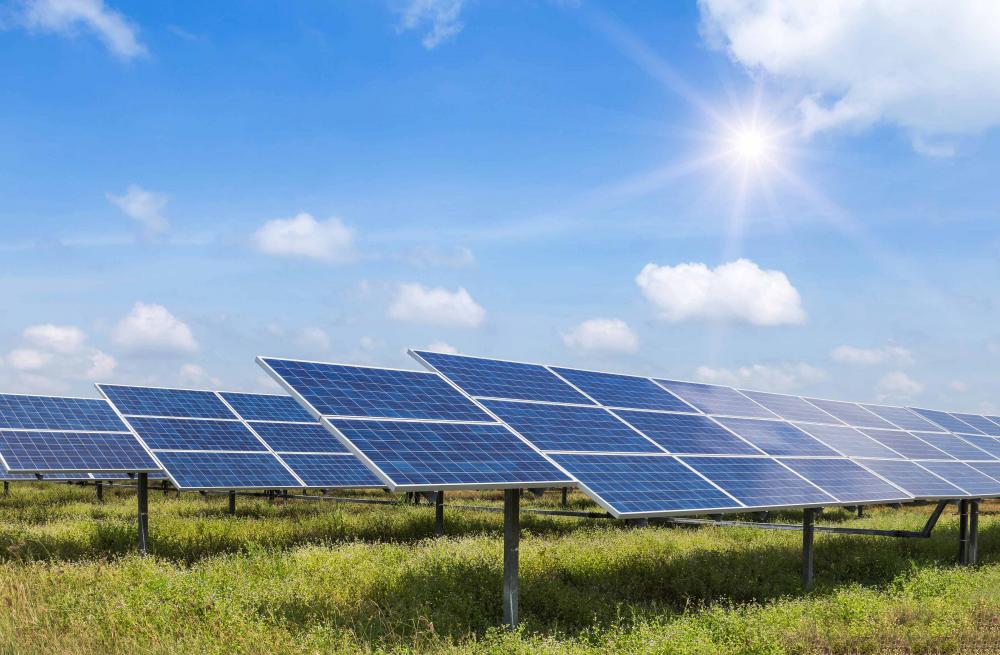 Irwin
*Photo is of generic solar farm
Project Overview:
Located in Ben Hill County, Ga.
Expected to generate 2,200 megawatt hours of electricity annually
Offset is equivalent to 1,600 metric tons of greenhouse gas emissions
Will produce enough electricity to serve about 150 EMC households
Technical Details:
Generation Capacity: 1 megawatt
Nominal Capacity Factor: 25%
Owner/Operator: Green Power Solar / Irwin EMC
Number of Participating Electric Membership Corporations:
Kingsland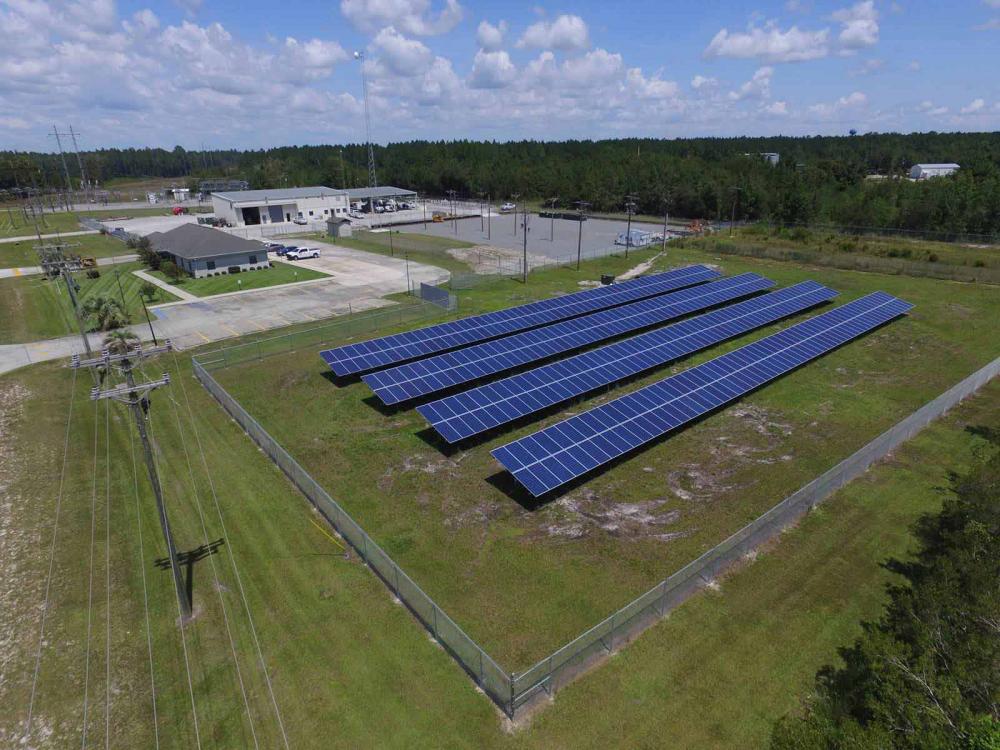 Kingsland
Project Overview:
Located in Camden County, Ga.
Expected to generate 200 megawatt hours of electricity annually
Offset is equivalent to 200 metric tons of greenhouse gas emissions
Will produce enough electricity to serve about 14 EMC households
Technical Details:
Generation Capacity: 0.108 megawatt
Nominal Capacity Factor: 22%
Owner/Operator: Green Power Solar / Okefenoke REMC
Number of Participating Electric Membership Corporations:
Kubota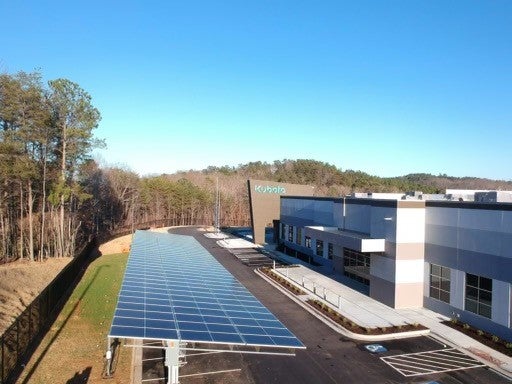 Kubota
Project Overview:
Located in Jackson County, Ga.
Features solar parking canopy and four electric vehicle chargers
Expected to generate 70 megawatt hours of electricity annually
Offset is equivalent to 50 metric tons of greenhouse gas emissions
Will produce enough electricity to serve about 5 EMC households
Technical Details:
Generation Capacity: 0.048 megawatts
Nominal Capacity Factor: 16%
Owner/Operator: Green Power Solar / Jackson EMC
Number of Participating Electric Membership Corporations:
Lancaster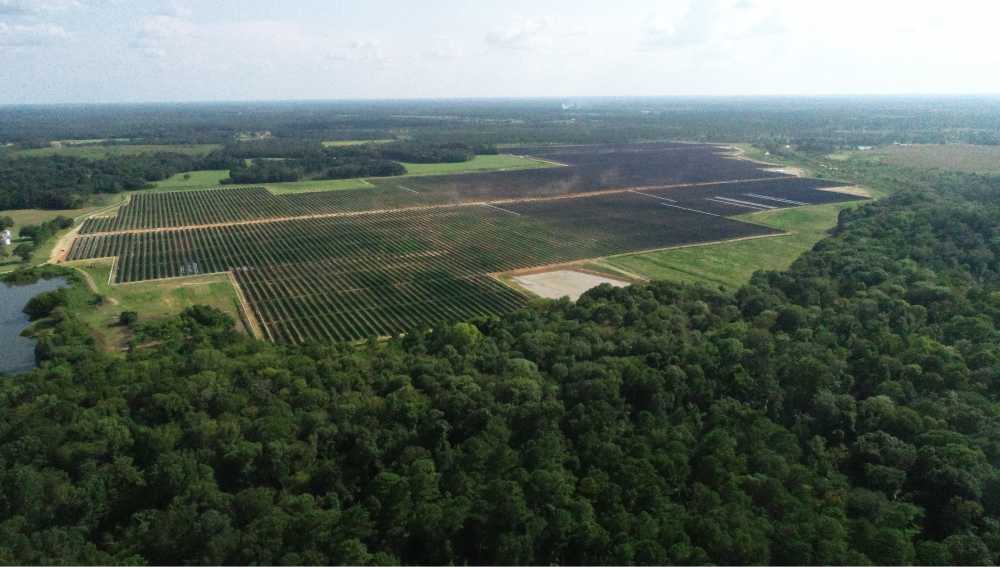 Lancaster
Project Overview:
Located in Calhoun County, Ga.
Expected to generate 196,200 megawatt hours of electricity annually
Offset is equivalent to 146,000 metric tons of greenhouse gas emissions
Technical Details:
Generation Capacity: 80 megawatts
Nominal Capacity Factor: 28%
Owner/Operator: Silicon Ranch Corporation
Number of Participating Electric Membership Corporations:
Middle Georgia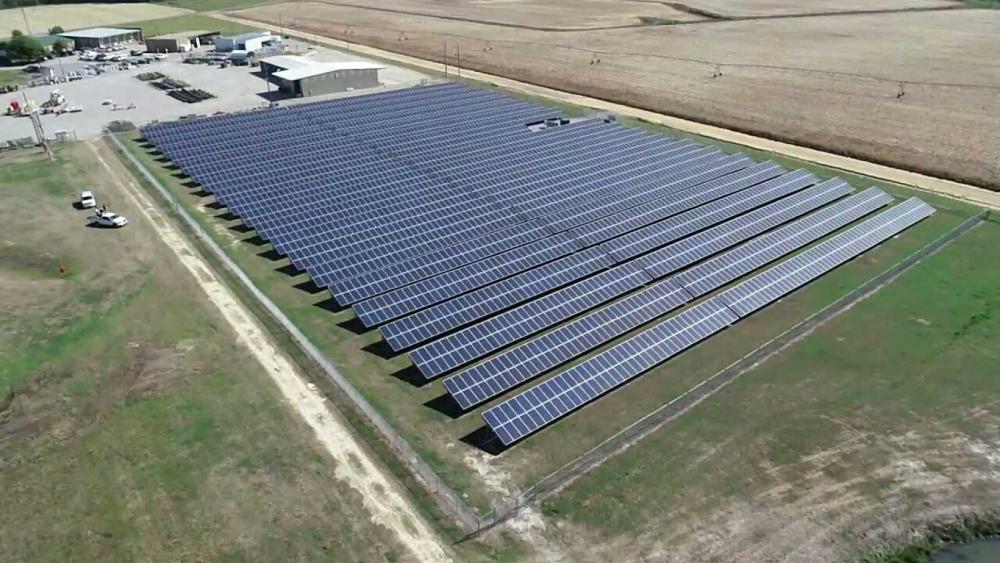 Middle Georgia
Project Overview:
Located in Dooly County, Ga.
Expected to generate 1,800 megawatt hours of electricity annually
Offset is equivalent to 1,400 metric tons of greenhouse gas emissions
Will produce enough electricity to serve about 120 EMC households
Technical Details:
Generation Capacity: 1 megawatt
Nominal Capacity Factor: 21%
Owner/Operator: Green Power Solar / Middle Georgia EMC
Number of Participating Electric Membership Corporations:
Odom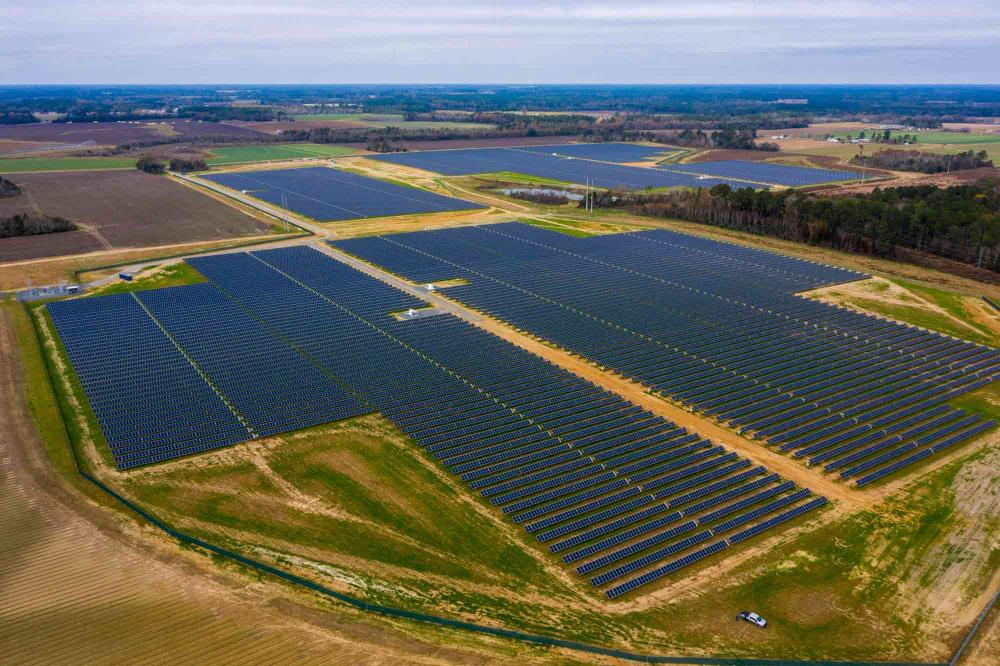 Odom
Project Overview:
Located in Colquitt County, Ga.
Expected to generate 49,100 megawatt hours of electricity annually
Offset is equivalent to 37,000 metric tons of greenhouse gas emissions
Technical Details:
Generation Capacity: 20 megawatts
Nominal Capacity Factor: 28%
Owner/Operator: Silicon Ranch Corporation
Number of Participating Electric Membership Corporations:
Putnam Erickson 2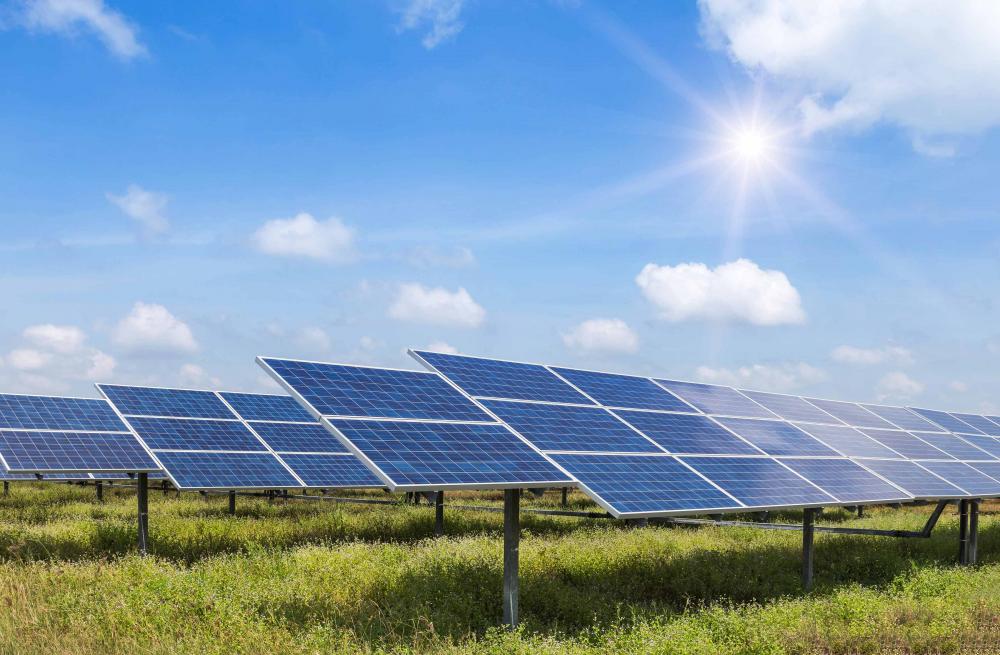 Putnam Erickson 2
*Photo is of generic solar farm
CRS-listed facility
Technical Details:
Generation Capacity: 2.8 megawatts
Number of Participating Electric Membership Corporations:
Sandhills Solar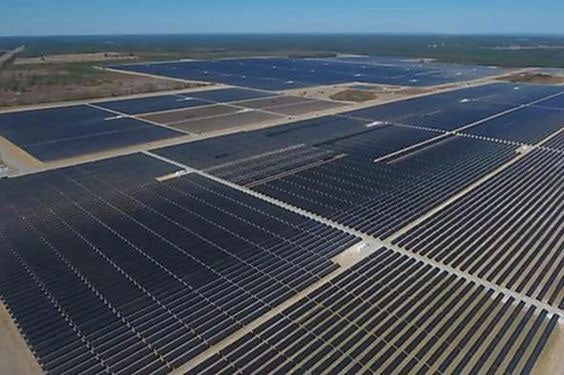 Sandhills Solar
CRS-listed facility
Project Overview:
Located in Taylor County, Ga.
Expected to generate 350,000 megawatt hours of electricity annually
Offset is equivalent to 260,000 metric tons of greenhouse gas emissions
Will produce enough electricity to serve about 24,000 EMC households
Technical Details:
Generation Capacity: 143 megawatts
Nominal Capacity Factor: 28%
Owner/Operator: Southern Power
Number of Participating Electric Membership Corporations:
Satilla REMC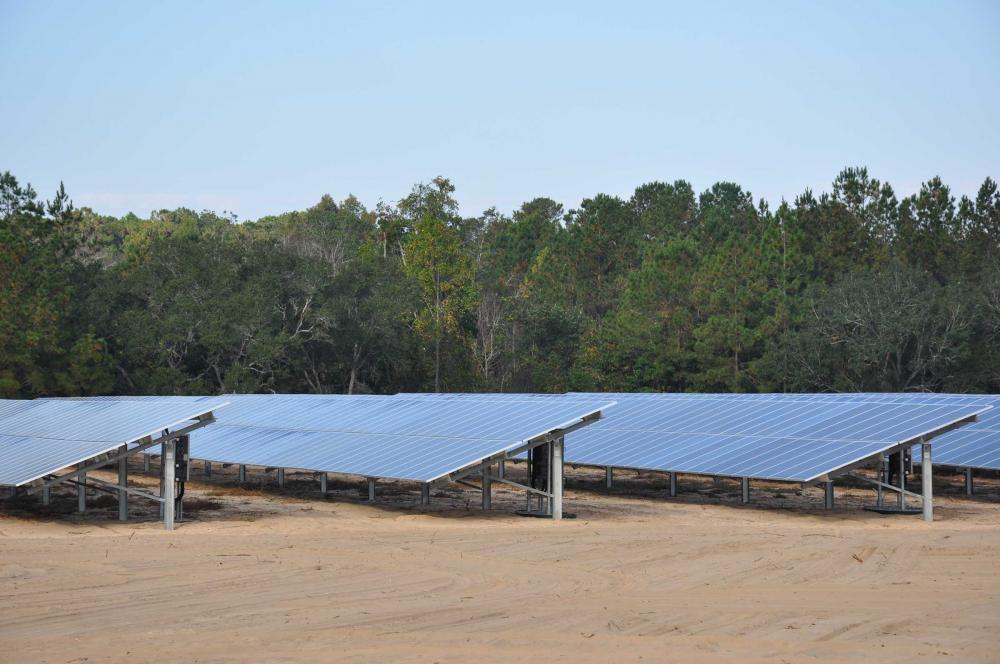 Satilla REMC
Project Overview:
Located in Bacon County, Ga.
Expected to generate 2,000 megawatt hours of electricity annually
Offset is equivalent to 1,500 metric tons of greenhouse gas emissions
Will produce enough electricity to serve about 140 EMC households
Technical Details:
Generation Capacity: 1 megawatt
Nominal Capacity Factor: 23%
Owner/Operator: Green Power Solar / Satilla REMC
Number of Participating Electric Membership Corporations:
SET-Jackson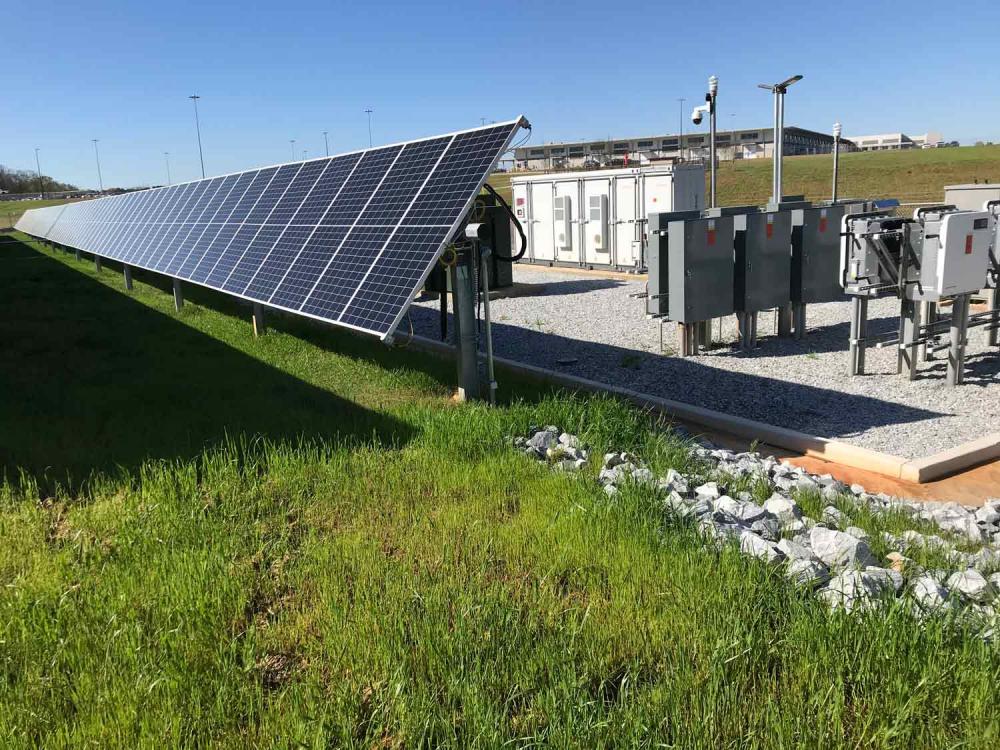 SET-Jackson
Project Overview:
Located in Jackson County, Ga.
Expected to generate 2,190 megawatt hours of electricity annually
Offset is equivalent to 1,630 metric tons of greenhouse gas emissions
Will produce enough electricity to serve about 150 EMC households
Solar site also features 0.25MW/0.5MWh battery storage
Technical Details:
Generation Capacity: 1 megawatt
Nominal Capacity Factor: 25%
Owner/Operator: Green Power Solar / Jackson EMC
Number of Participating Electric Membership Corporations:
Snapping Shoals EMC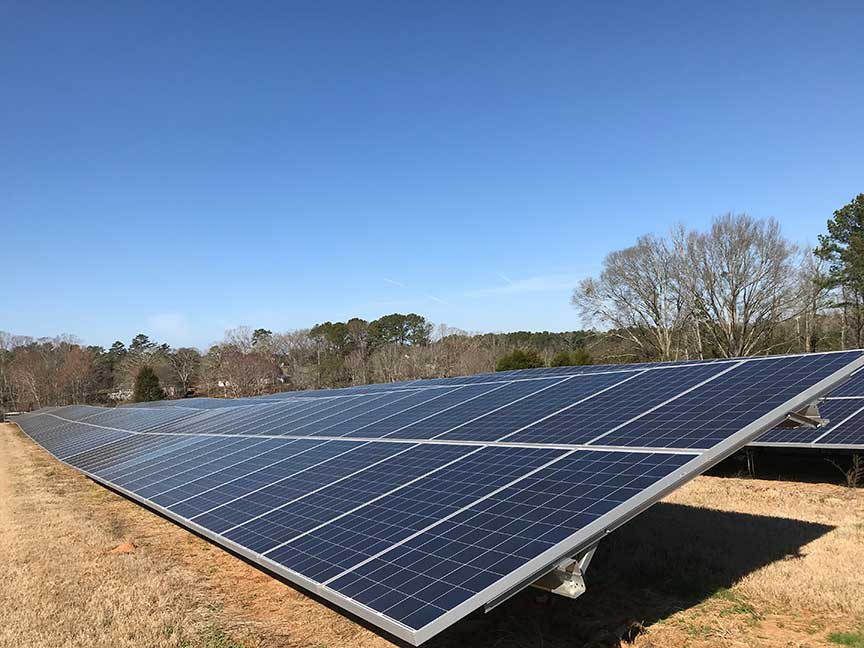 Snapping Shoals EMC
Project Overview:
Located in Newton County, Ga.
Expected to generate 4,700 megawatt hours of electricity annually
Offset is equivalent to 3,500 metric tons of greenhouse gas emissions
Will produce enough electricity to serve about 320 EMC households
Technical Details:
Generation Capacity: 2.7 megawatts
Nominal Capacity Factor: 20%
Owner/Operator: Green Power Solar / Snapping Shoals EMC
Number of Participating Electric Membership Corporations:
SR Appling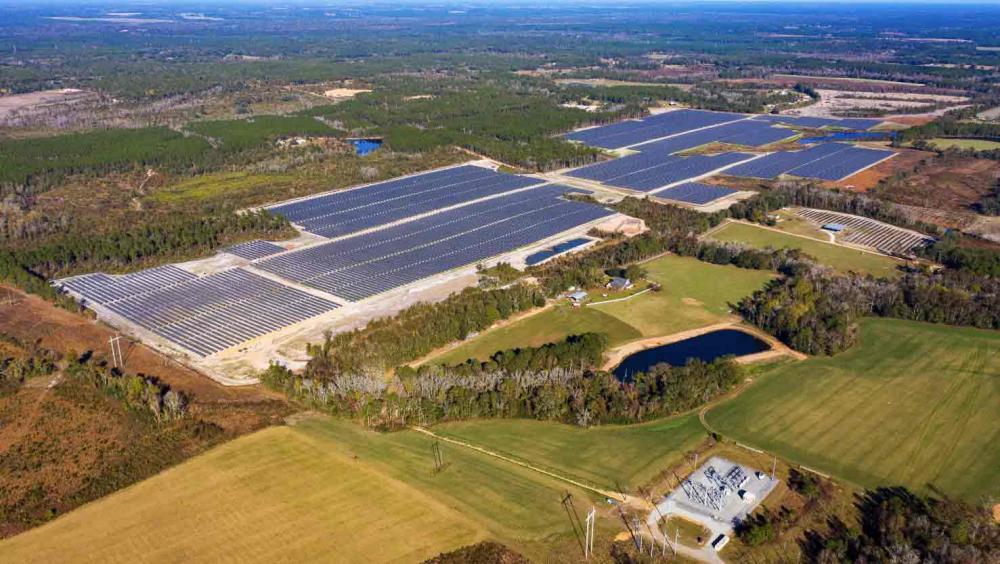 SR Appling
Project Overview:
Located in Appling County, Ga.
Expected to generate 61,300 megawatt hours of electricity annually
Offset is equivalent to 46,000 metric tons of greenhouse gas emissions
Technical Details:
Generation Capacity: 25 megawatts
Nominal Capacity Factor: 28%
Owner/Operator: Silicon Ranch Corporation
Number of Participating Electric Membership Corporations:
SR Arlington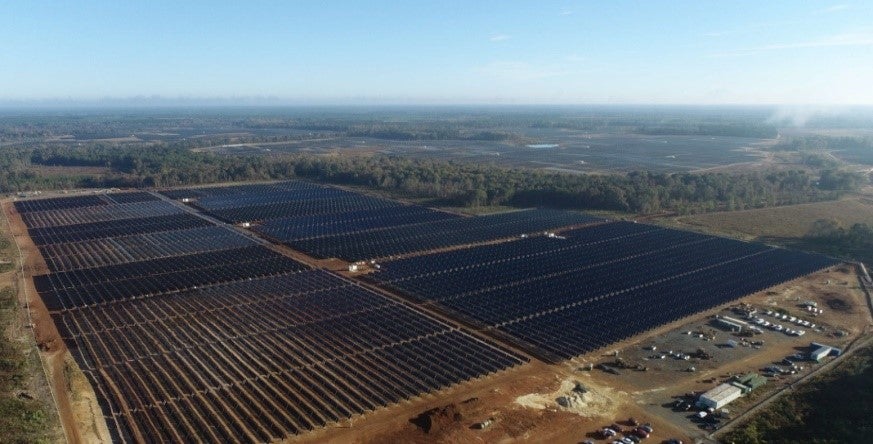 SR Arlington
CRS-listed facility
Project Overview:
Located in Early County, Ga.
Expected to generate 49,000 megawatt hours of electricity annually
Offset is equivalent to 37,000 metric tons of greenhouse gas emissions
Will produce enough electricity to serve about 3,000 EMC households
Technical Details:
Generation Capacity: 20 megawatts
Nominal Capacity Factor: 28%
Owner/Operator: Silicon Ranch Corporation
Number of Participating Electric Membership Corporations:
SR Cedar Springs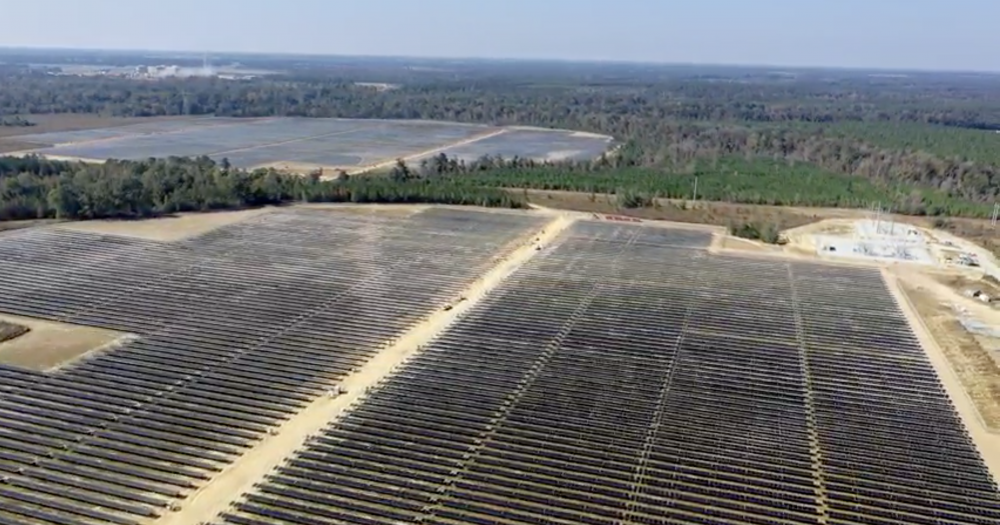 SR Cedar Springs
CRS-listed facility
Project Overview:
Located in Early County, Ga.
Expected to generate 172,000 megawatt hours of electricity annually
Offset is equivalent to 128,000 metric tons of greenhouse gas emissions
Will produce enough electricity to serve about 12,000 EMC households
Technical Details:
Generation Capacity: 70 megawatts
Nominal Capacity Factor: 28%
Owner/Operator: Silicon Ranch Corporation
Number of Participating Electric Membership Corporations:
SR Clay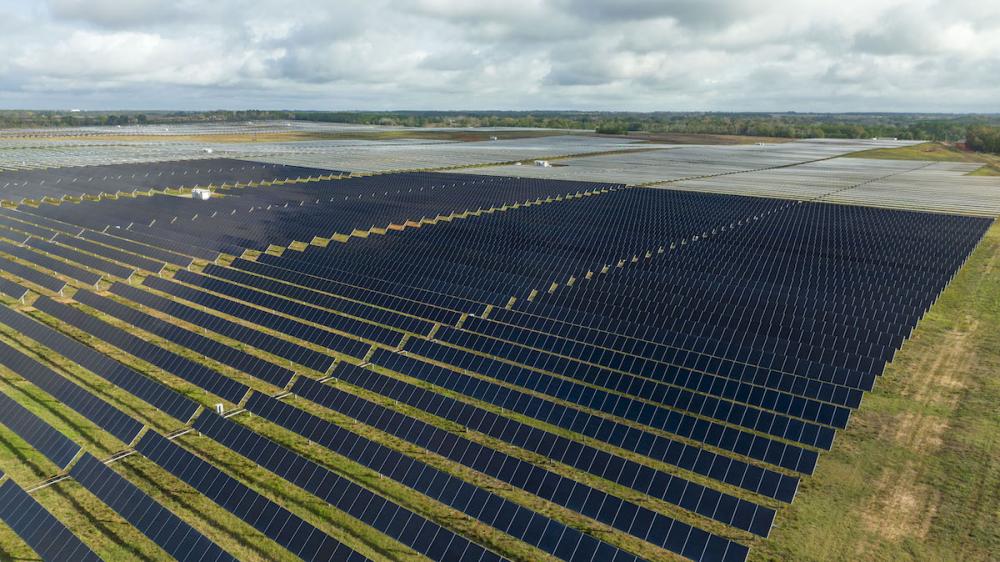 SR Clay
CRS-listed facility
Project Overview:
Located in Clay County, Ga.
Expected to generate 260,000 megawatt hours of electricity annually
Offset is equivalent to 193,000 metric tons of greenhouse gas emissions
Will produce enough electricity to serve about 18,000 EMC households
Technical Details:
Generation Capacity: 106 megawatts
Nominal Capacity Factor: 28%
Owner/Operator: Silicon Ranch Corporation
Number of Participating Electric Membership Corporations:
SR DeSoto I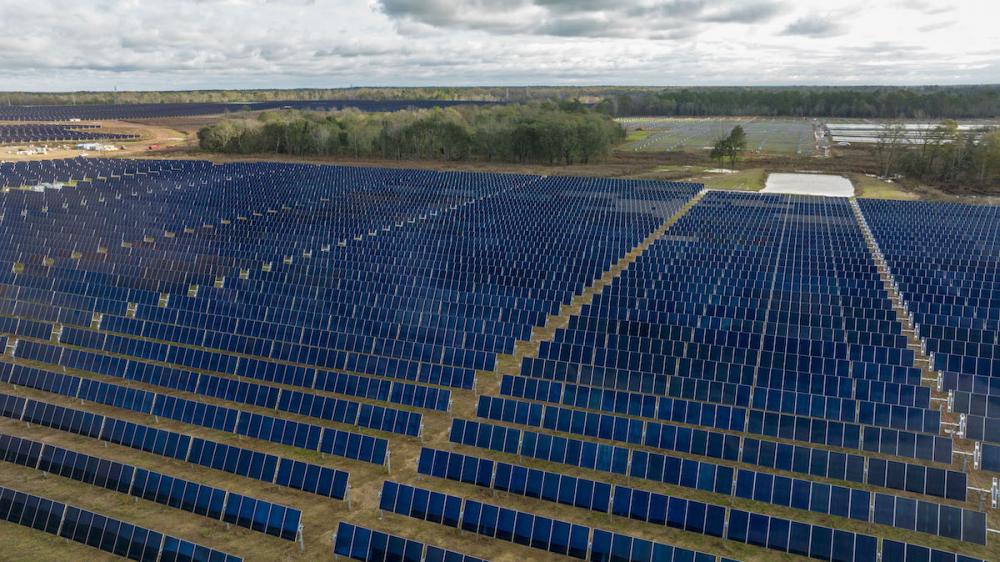 SR DeSoto I
Project Overview:
Located in Lee County, Ga.
Expected to generate 306,000 megawatt hours of electricity annually
Offset is equivalent to 228,000 metric tons of greenhouse gas emissions
Technical Details:
Generation Capacity: 125 megawatts
Nominal Capacity Factor: 28%
Owner/Operator: Silicon Ranch Corporation
Number of Participating Electric Membership Corporations:
SR Hazlehurst III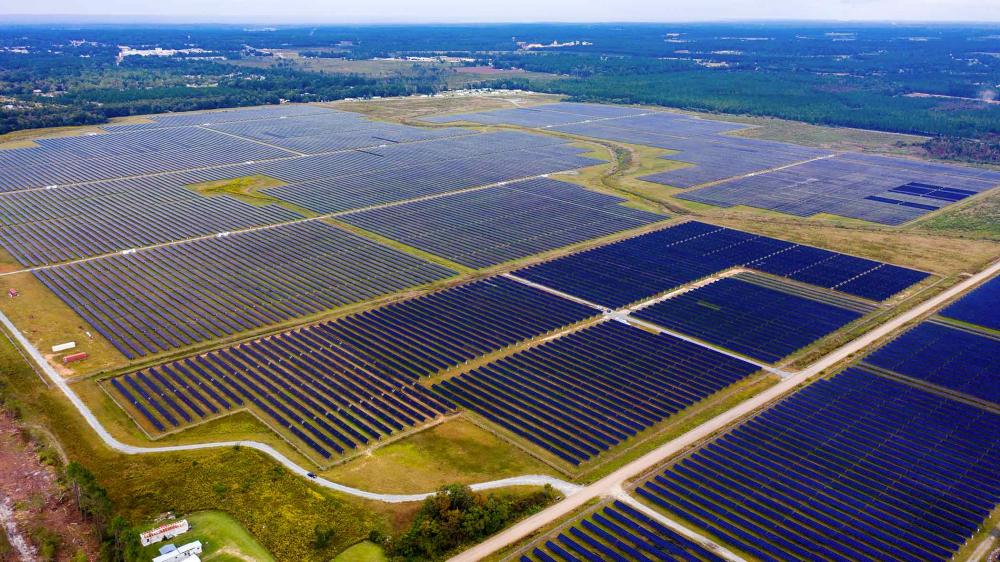 SR Hazlehurst III
CRS-listed facility
Project Overview:
Located in Jeff Davis County, Ga.
Expected to generate 98,000 megawatt hours of electricity annually
Offset is equivalent to 73,000 metric tons of greenhouse gas emissions
Will produce enough electricity to serve about 6,600 EMC households
Technical Details:
Generation Capacity: 40 megawatts
Nominal Capacity Factor: 28%
Owner/Operator: Silicon Ranch Corporation
Number of Participating Electric Membership Corporations:
SR Hazlehurst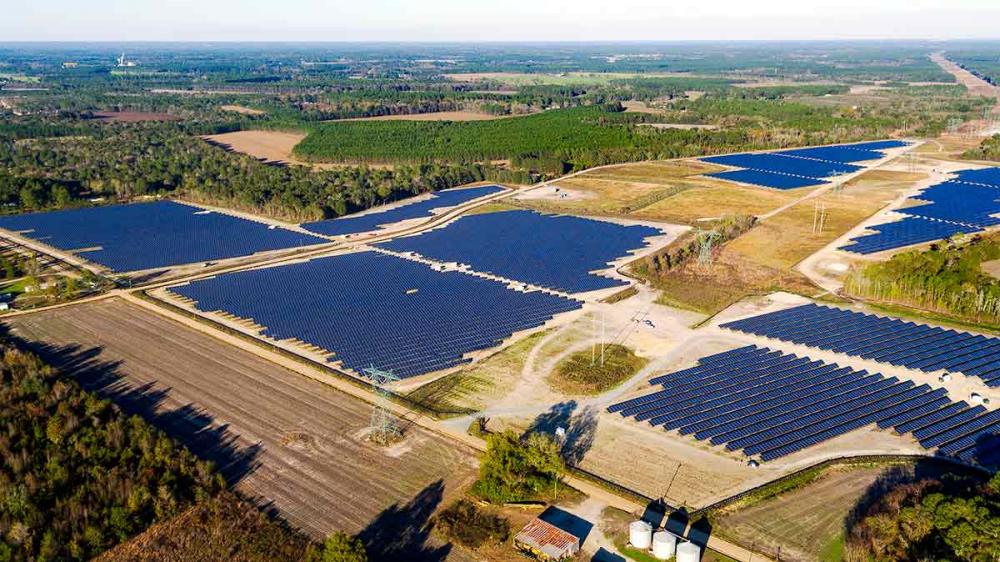 SR Hazlehurst
CRS-listed facility
Project Overview:
Located in Jeff Davis County, Ga.
Expected to generate 40,000 megawatt hours of electricity annually
Offset is equivalent to 29,000 metric tons of greenhouse gas emissions
Will produce enough electricity to serve about 2,600 EMC households
Technical Details:
Generation Capacity: 20 megawatts
Nominal Capacity Factor: 22%
Owner/Operator: Silicon Ranch Corporation
Number of Participating Electric Membership Corporations:
SR Houston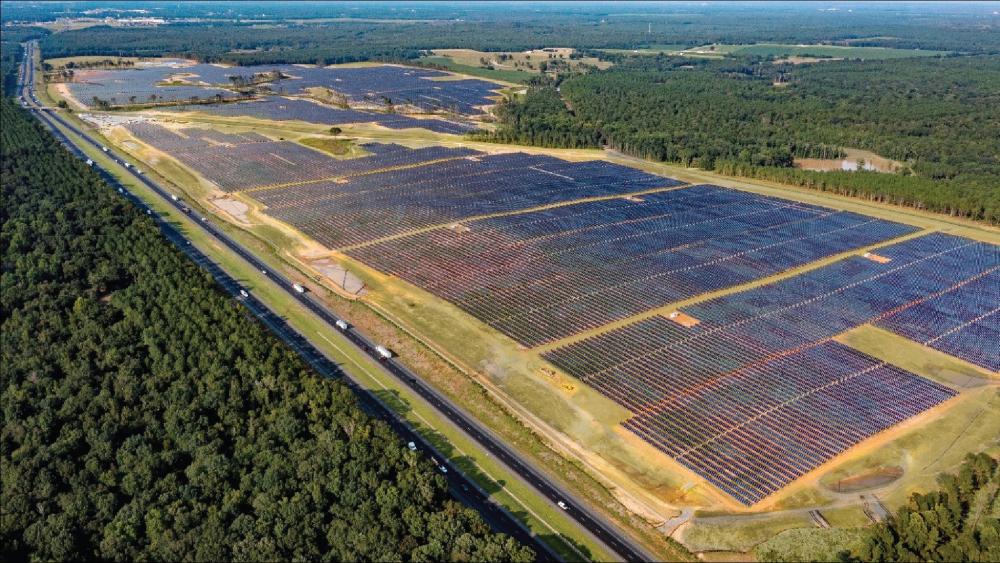 SR Houston
CRS-listed facility
Project Overview:
Located in Houston County, Ga.
Expected to generate 170,000 megawatt hours of electricity annually
Offset is equivalent to 124,000 metric tons of greenhouse gas emissions
Will produce enough electricity to serve about 11,000 EMC households
Technical Details:
Generation Capacity: 68 megawatts
Nominal Capacity Factor: 28%
Owner/Operator: Silicon Ranch Corporation
Number of Participating Electric Membership Corporations:
SR Lumpkin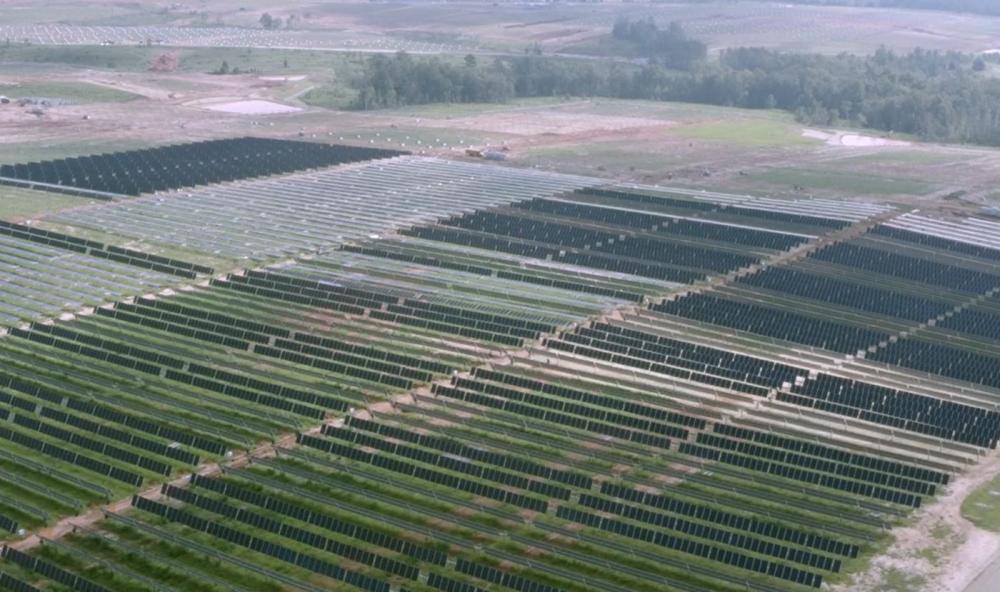 SR Lumpkin
Project Overview:
Located in Stewart County, Ga.
Expected to generate 245,300 megawatt hours of electricity annually
Offset is equivalent to 183,000 metric tons of greenhouse gas emissions
Technical Details:
Generation Capacity: 100 megawatts
Nominal Capacity Factor: 28%
Owner/Operator: Silicon Ranch Corporation
Number of Participating Electric Membership Corporations:
SR Snipesville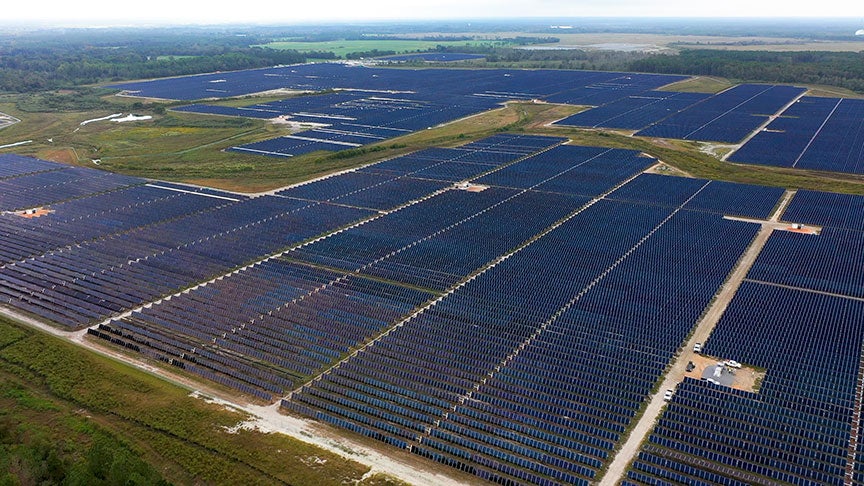 SR Snipesville
CRS-listed facility
Project Overview:
Located in Jeff Davis County, Ga.
Expected to generate 211,000 megawatt hours of electricity annually
Offset is equivalent to 157,000 metric tons of greenhouse gas emissions
Will produce enough electricity to serve about 14,100 EMC households
Technical Details:
Generation Capacity: 86 megawatts
Nominal Capacity Factor: 28%
Owner/Operator: Silicon Ranch Corporation
Number of Participating Electric Membership Corporations:
SR Snipesville II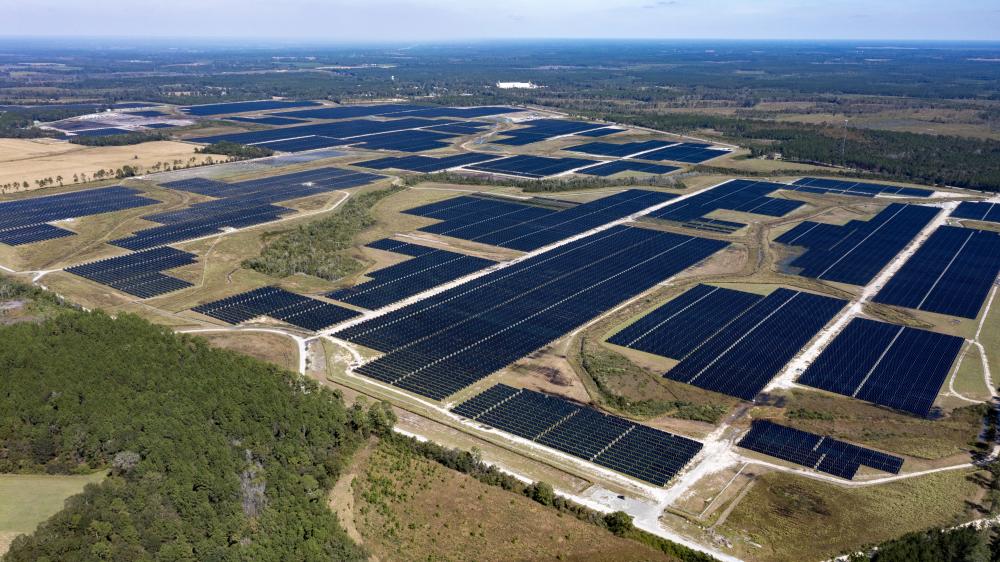 SR Snipesville II
Project Overview:
Located in Jeff Davis County, Ga.
Expected to generate 262,400 megawatt hours of electricity annually
Offset is equivalent to 195,000 metric tons of greenhouse gas emissions
Technical Details:
Generation Capacity: 107 megawatts
Nominal Capacity Factor: 28%
Owner/Operator: Silicon Ranch Corporation
Number of Participating Electric Membership Corporations:
SR Snipesville III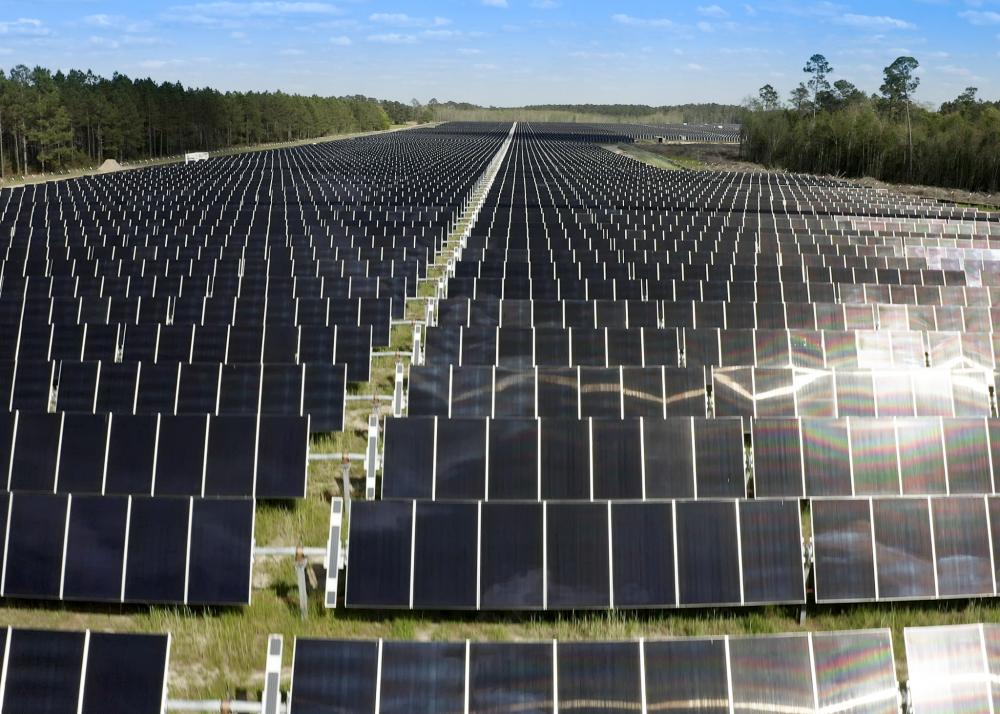 SR Snipeville III
Project Overview:
Located in Jeff Davis County, Ga.
Expected to generate 262,000 megawatt hours of electricity annually
Offset is equivalent to 195,000 metric tons of greenhouse gas emissions
Will produce enough electricity to serve about 18,000 EMC households
Technical Details:
Generation Capacity: 107 megawatts
Nominal Capacity Factor: 28%
Owner/Operator: Silicon Ranch Corporation
Number of Participating Electric Membership Corporations:
SR South Loving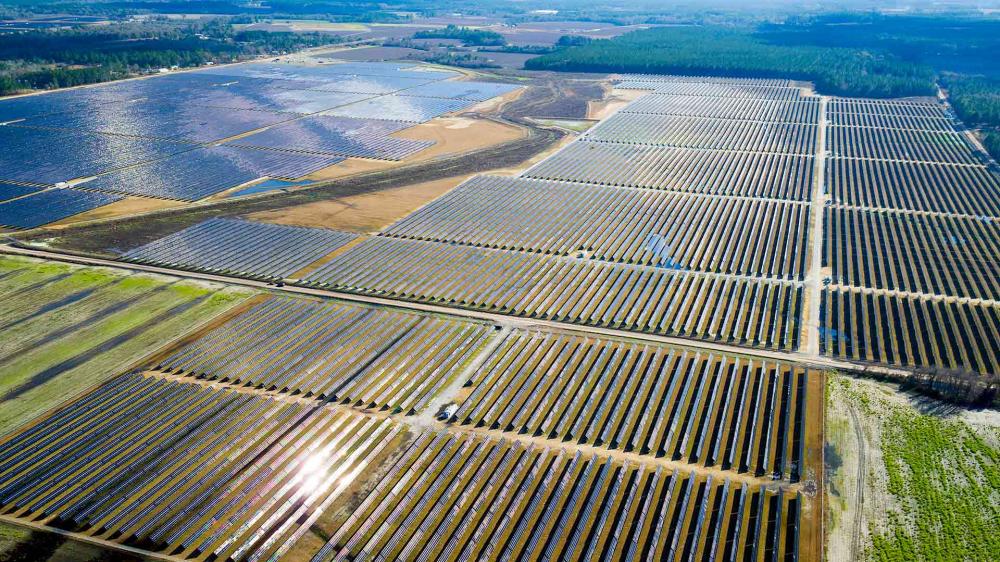 SR South Loving
CRS-listed facility
Project Overview:
Located in Jeff Davis County, Ga.
Expected to generate 110,000 megawatt hours of electricity annually
Offset is equivalent to 83,000 metric tons of greenhouse gas emissions
Will produce enough electricity to serve about 7,500 EMC households
Technical Details:
Generation Capacity: 52 megawatts
Nominal Capacity Factor: 25%
Owner/Operator: Silicon Ranch Corporation
Number of Participating Electric Membership Corporations:
SR Terrell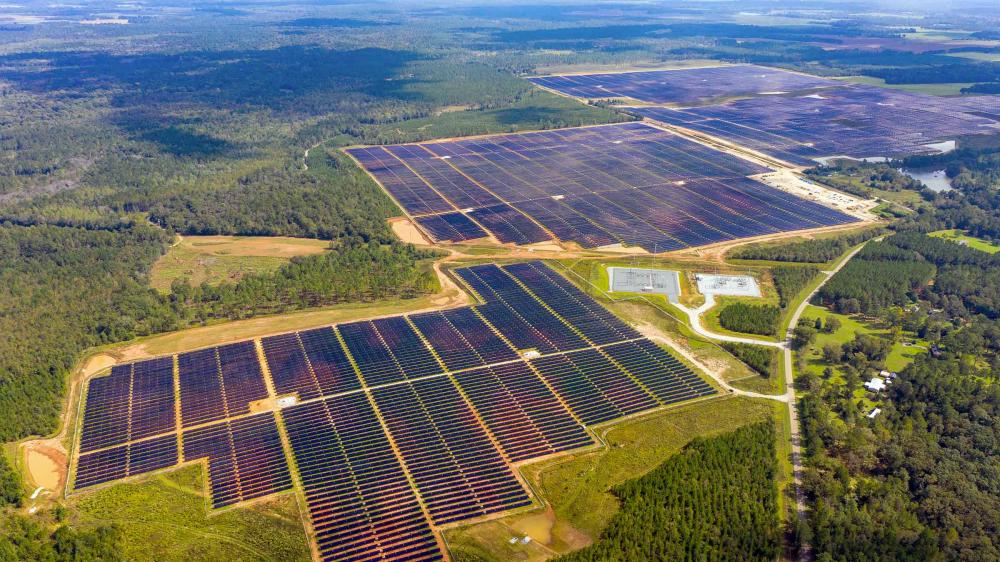 SR Terrell
CRS-listed facility
Project Overview:
Located in Terrell County, Ga.
Expected to generate 182,000 megawatt hours of electricity annually
Offset is equivalent to 135,000 metric tons of greenhouse gas emissions
Will produce enough electricity to serve about 12,000 EMC households
Technical Details:
Generation Capacity: 74 megawatts
Nominal Capacity Factor: 28%
Owner/Operator: Silicon Ranch Corporation
Number of Participating Electric Membership Corporations:
Turnipseed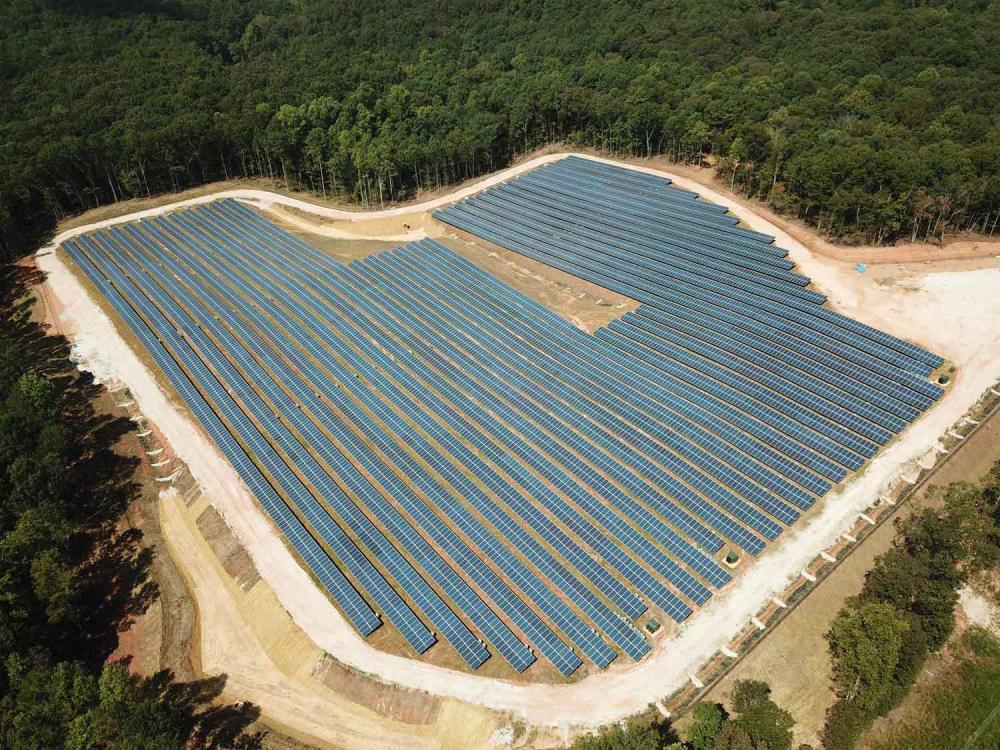 Turnipseed
CRS-listed facility
Project Overview:
Located in Douglas County, Ga.
Expected to generate 5,000 megawatt hours of electricity annually
Offset is equivalent to 4,000 metric tons of greenhouse gas emissions
Will produce enough electricity to serve about 350 EMC households
Technical Details:
Generation Capacity: 3 megawatts
Nominal Capacity Factor: 20%
Owner/Operator: Velo Solar
Number of Participating Electric Membership Corporations:
Walton I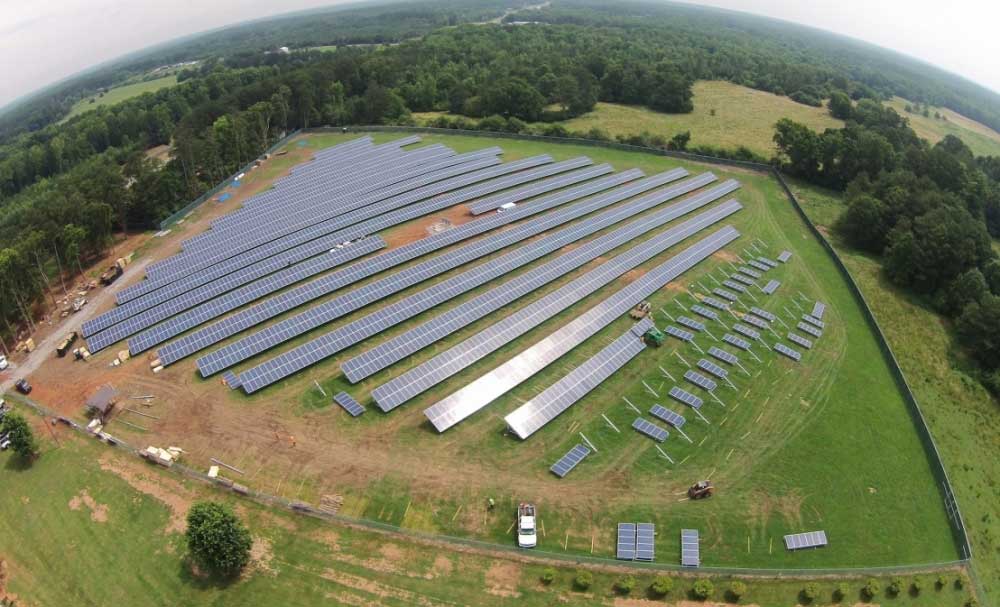 Walton I
Project Overview:
Located in Walton County, Ga.
Expected to generate 2,000 megawatt hours of electricity annually
Offset is equivalent to 1,400 metric tons of greenhouse gas emissions
Will produce enough electricity to serve about 120 EMC households
Technical Details:
Generation Capacity: 1 megawatt
Nominal Capacity Factor: 21%
Owner/Operator: Walton EMC
Number of Participating Electric Membership Corporations:
Walton II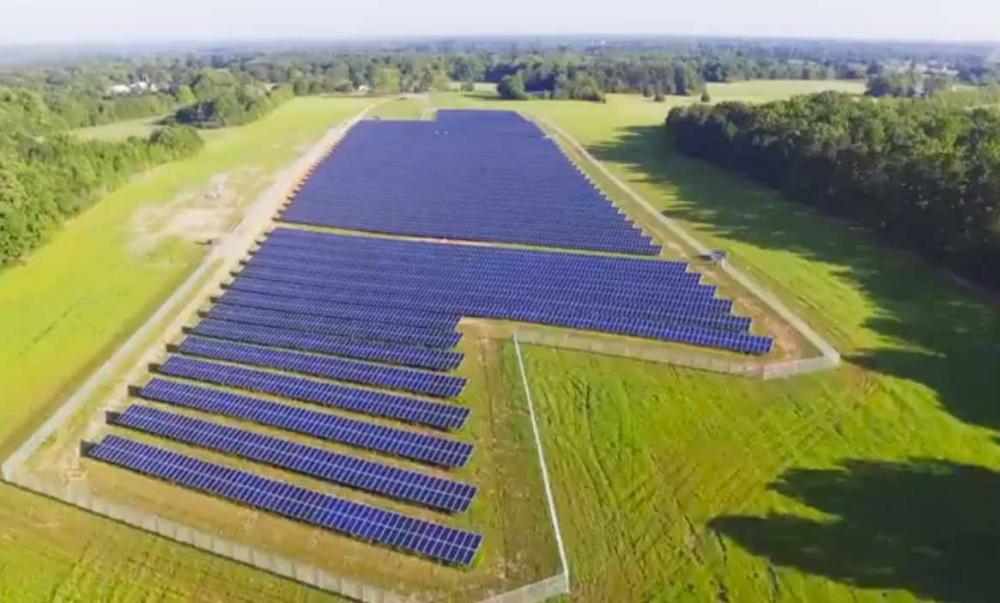 Walton II
Project Overview:
Located in Walton County, Ga.
Expected to generate 4,600 megawatt hours of electricity annually
Offset is equivalent to 3,400 metric tons of greenhouse gas emissions
Will produce enough electricity to serve about 310 EMC households
Technical Details:
Generation Capacity: 2.5 megawatts
Nominal Capacity Factor: 21%
Owner/Operator: Walton EMC
Number of Participating Electric Membership Corporations:
Walton III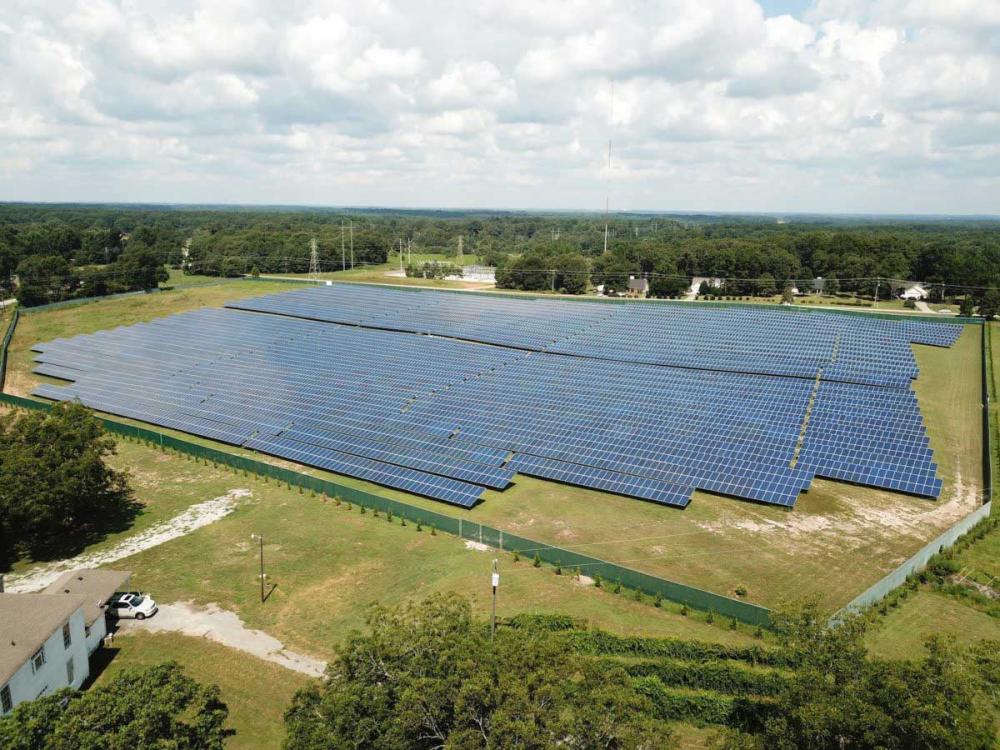 Walton III
Project Overview:
Located in Walton County, Ga.
Expected to generate 5,500 megawatt hours of electricity annually
Offset is equivalent to 4,000 metric tons of greenhouse gas emissions
Will produce enough electricity to serve about 370 EMC households
Technical Details:
Generation Capacity: 3 megawatts
Nominal Capacity Factor: 21%
Owner/Operator: Walton EMC
Number of Participating Electric Membership Corporations: