Green Power EMC offers energy from one wood waste facility, Rabun Gap. The facility burns forestry by-products including limbs, tops, bark and other unusable portions to generate steam used to turn a turbine that produces electricity. Using an electrostatic precipitator, particulate matter is removed from the boiler exhaust to greatly reduce potentially harmful emissions.
Because of its extensive pine forests and existing forest-related industries, Georgia has a large potential for electricity production using wood waste. However, an uncertain regulatory environment and other factors have limited biomass development to date. This could change in the future. 
View the flip card below to learn more about Green Power EMC's Members' wood waste resource.
Rabun Gap Facility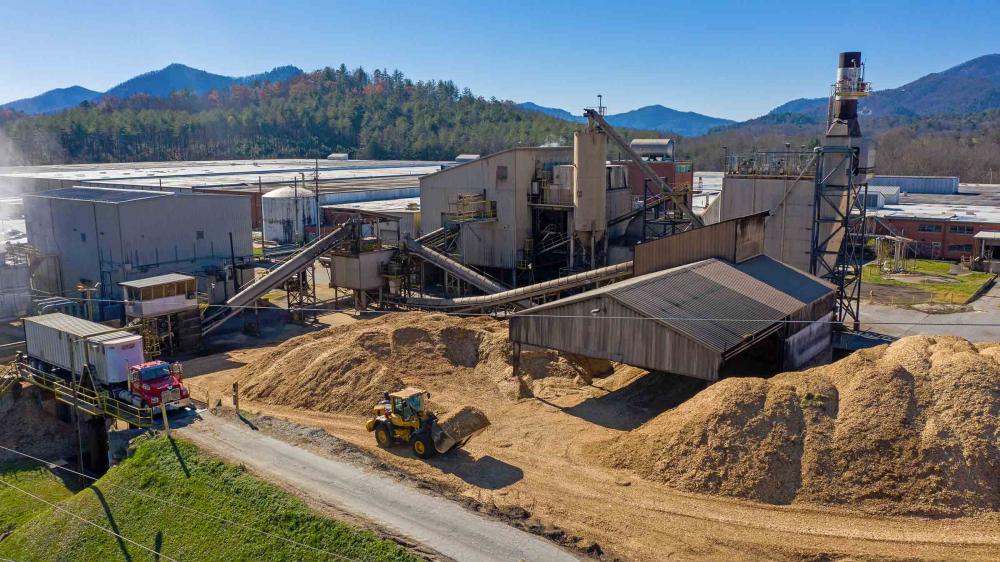 Rabun Gap Facility
CRS-listed facility
Project Overview:
Located in Rabun County, Ga.
Expected to generate 120,000 megawatt hours of electricity annually
Offset is equivalent to 89,000 metric tons of greenhouse gas emissions
Will produce enough electricity to serve about 8,000 EMC households
Technical Details:
Generation Capacity: 16 megawatts
Nominal Capacity Factor: 85%
Owner/Operator: Rockland Capital
Number of Participating Electric Membership Corporations: